Tribbles In Ecstasy Star Trek Las Vegas GIVEAWAY!!!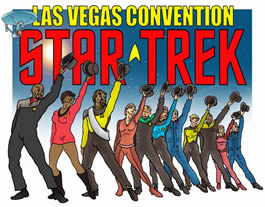 Greetings members of the Federation and worriers of the Klingon Empire.
We at Tribbles in Ecstasy, the weekly talk show from HolosuiteMagazine.com & Holosuite Media that explores Star Trek and Star Trek online, has teamed up with our friends at TrekRadio.net to give away a pair of General Admission Weekend tickets for Star Trek Las Vegas Convention!
Sounds sweet right, hanging with the cast of TNG, meeting all your fav actors, catching up with the Star Trek Online DEVs!
All you have to do is this simple thing. Send us an email to TribblesInEcstasy@gmail.com and tell us in your own words what STAR TREK means to you. Yep, its that simple! You have from now till 5pm EST on Friday August 3rd to summit your letters in and tune into our Live Tribbles In Ecstasy talk show that night @6pm EST on TrekRadio.net to hear our pick for the winner.
 WHAT STAR TREK MEANS TO YOU contest prize is a pair (2) of General Admission Weekend tickets to Star Trek Las Vegas Convention, only includes the convention tickets. Travel, hotel, and any other expenses are not included. Tickets may not be resold, or given away.
---